One of the most FUN annual events for our Chapter Members is the Chapter Picnic. Usually scheduled sometime around Labor Day, we enjoy great food, (of course!), and games. In the pictures below you can see members tossing a Brand X bike gas tank to see who gets it the closest to the center of a bike tire, moving cotton balls from one dish to another by sticking them on the tip of their nose, trying to eat a cookie without any hands, and tossing a raw egg back and forth to see which team can do it the farthest without it breaking!
The annual Chapter Picnic is one of those OPEN events that we would like everyone to come to and bring your kids, Mom's, Grandma's, ride a bike, or come in a car, just come and have FUN! This is good old wholesome family FUN!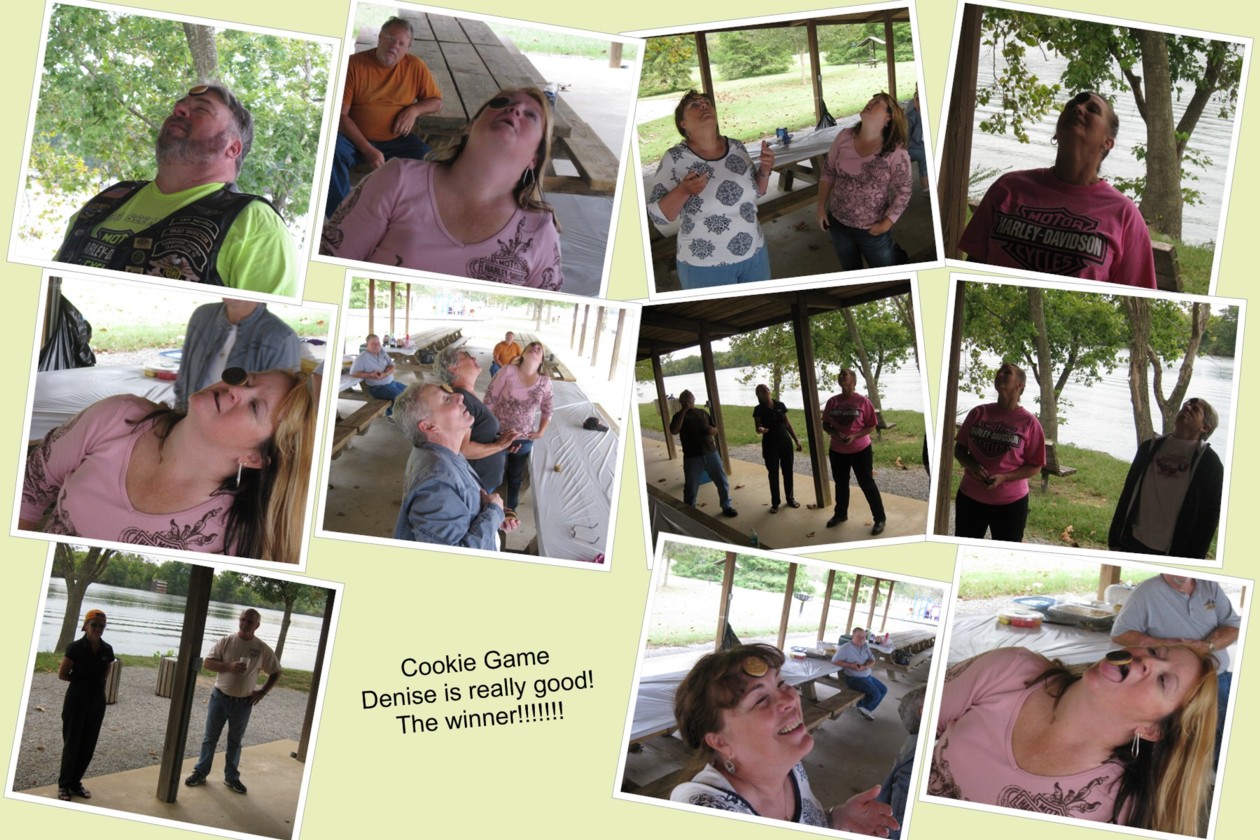 You think this is easy? Put a cookie on YOUR forehead and try to get into your mouth without using your hands, or dropping the cookie!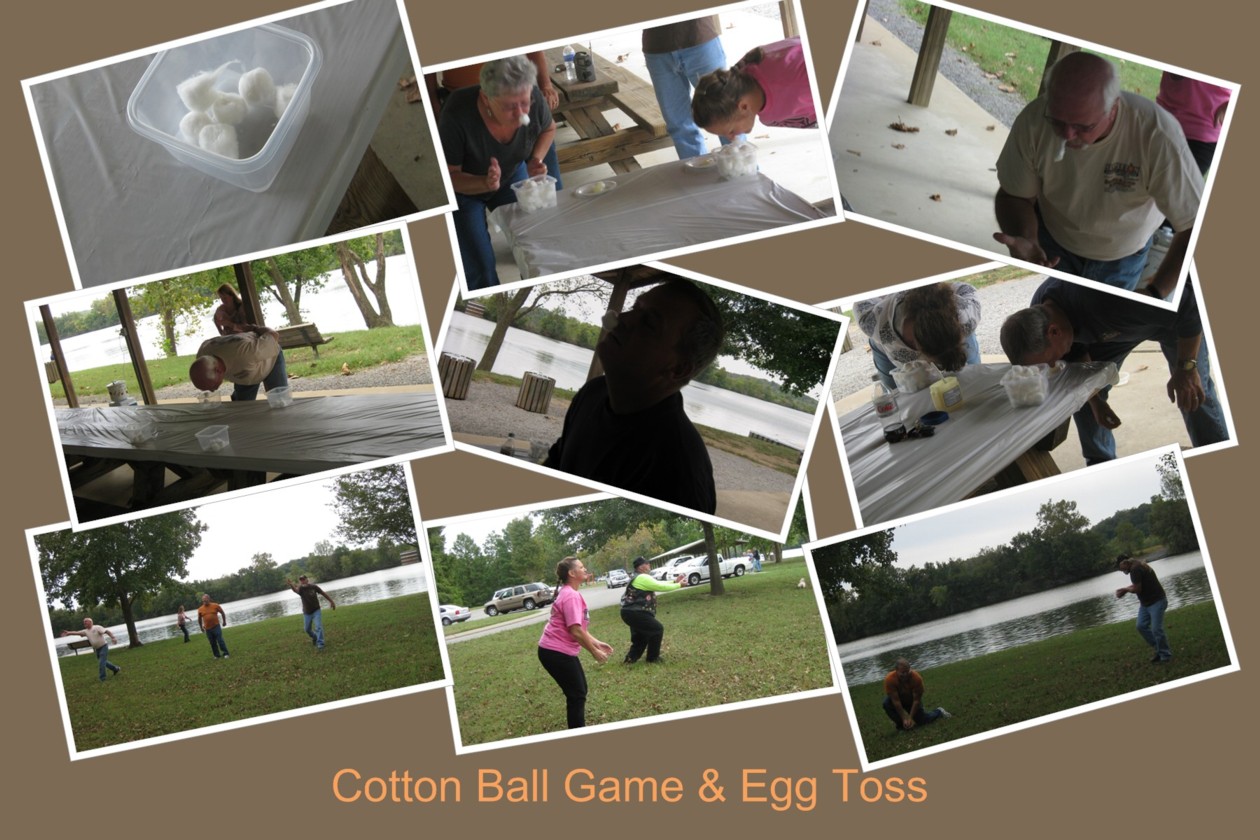 STYLE! That's all that counts here, looking COOL while running around with a cottonball stuck on the end of your nose. If you can pull that off, you are definately COOL!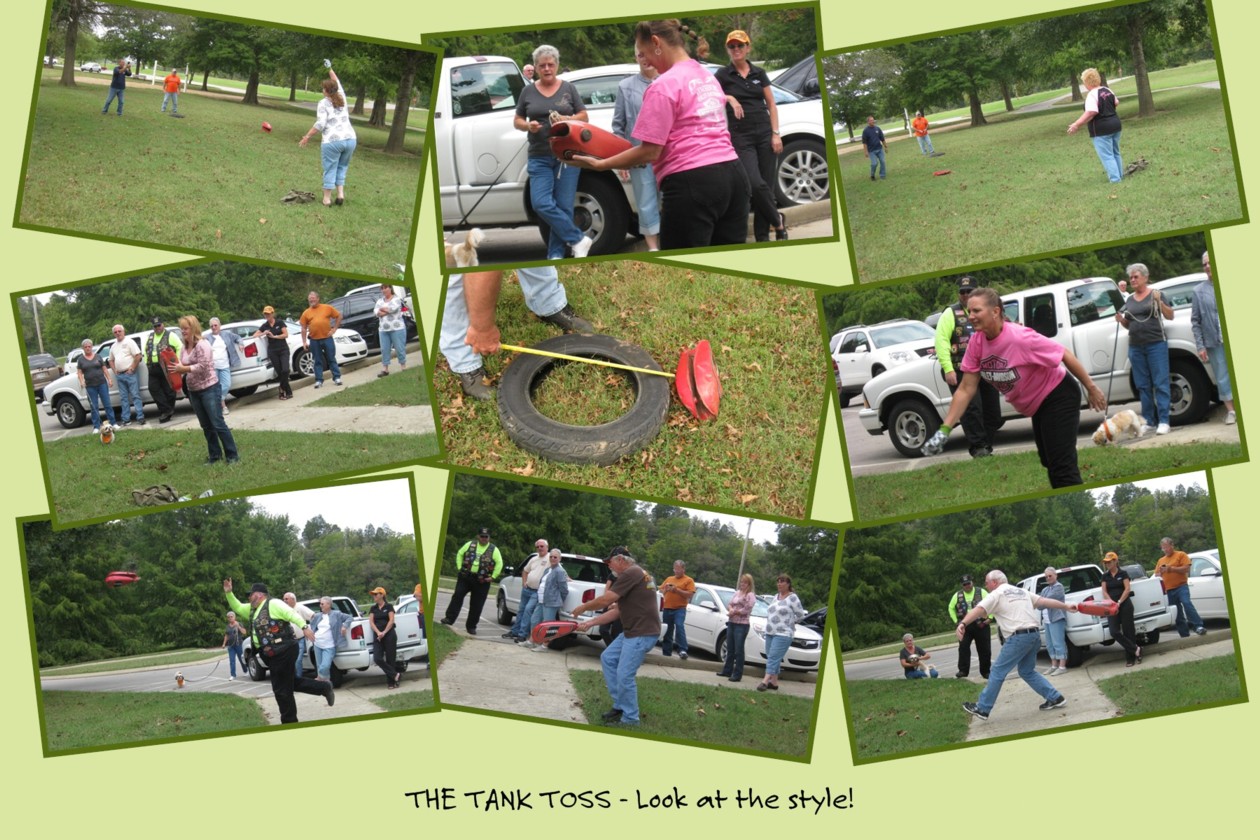 Gotta hand it to those Brand X bike makers, we've been tossing that same tank for 10+ years and it's only got a few dents!