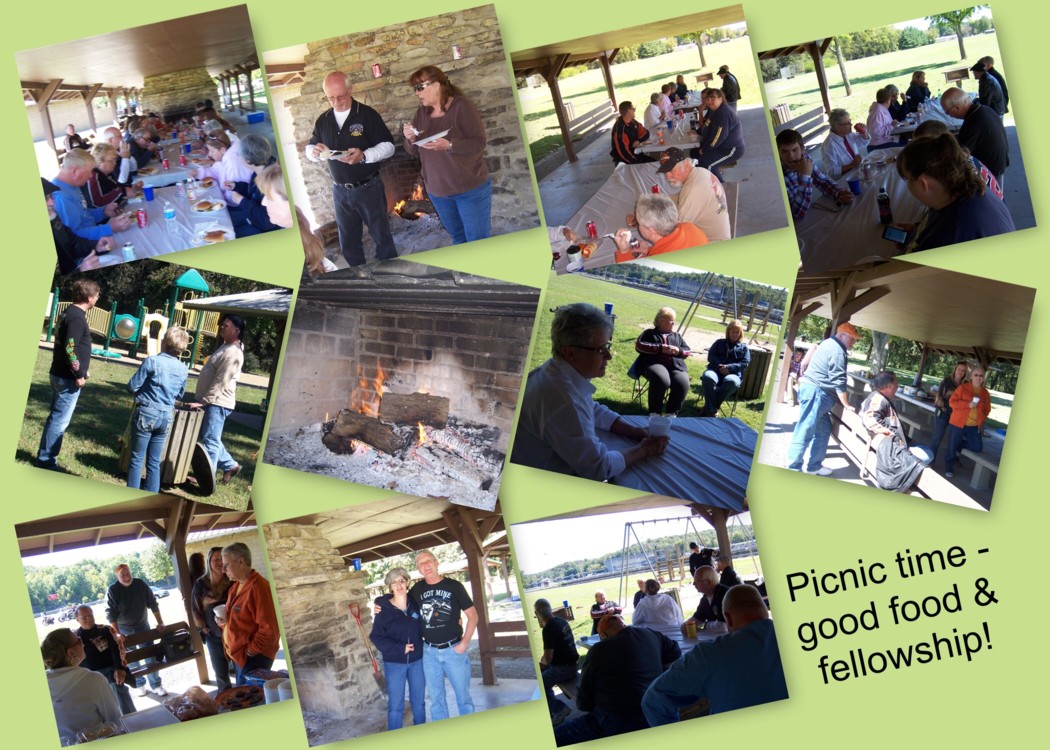 The Cookie Pass Challenge.
The object here is: Place the cookie on your forehead, then move the cookie down your face and get it into your mouth WITHOUT using your hands. Annnnd...did I mention that you have to "look cool" while doing it too? Guess who CHEATED!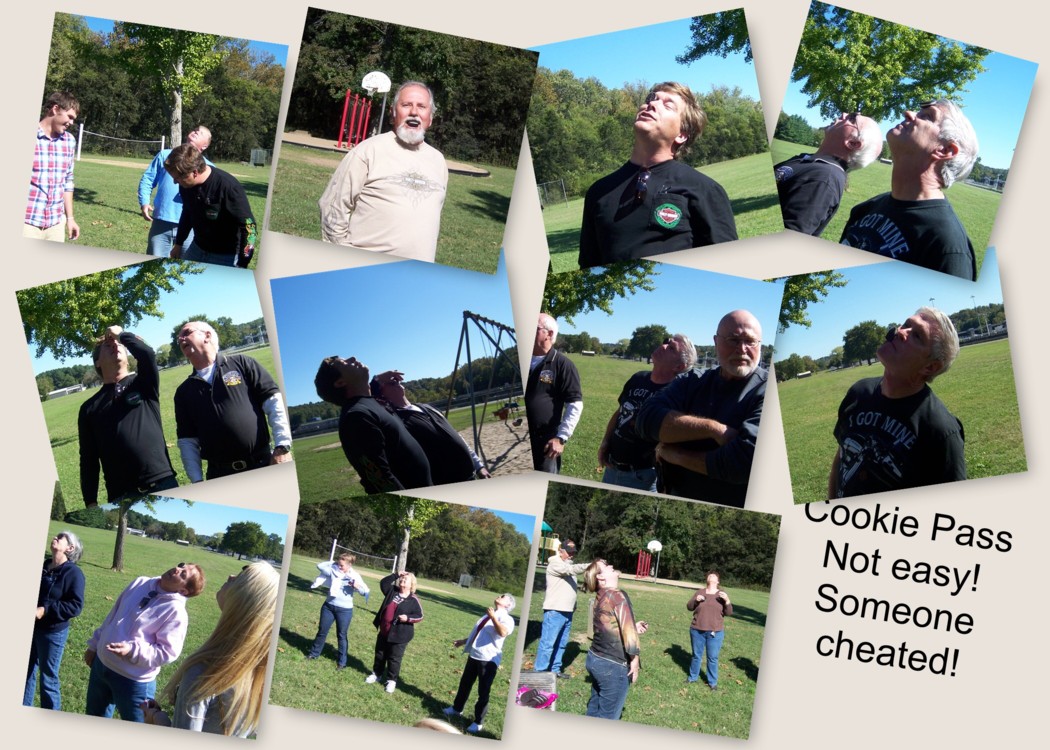 The Tank Toss Game.
The object here is: Toss the tank at a motorcycle tire target on the ground, the one who gets the tank closest to the middle of the tire wins!
We been tossing that same Brand X bike tank for 15 years and except for a few dents, it would probably still hold gas!